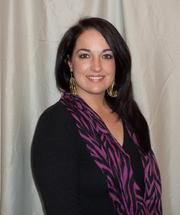 Brandy Hasting
(615) 218-2635
bhasting@realtracs.com
Brandy Hasting graduated from Russellville High School in 1997 with academic honors. She attended Western Kentucky University and later received her TN Real Estate Affiliate Broker license after attending Continual Learning Institute in Green Hills, TN.
Brandy has lived in Middle TN most of her life. She and her husband, Sam Hasting Jr., have made their home in Robertson county with their two sons and daughter, Samuel, Branden and Sarah. Brandy has been actively involved in her community for many years, serving as the Cross Plains Cub Master, ERES PTO board member, and involved in numerous community fundraisers, events, and charities.
Brandy's exposure to the world of real estate began when she was a young girl with her father being a building contractor. Now, Brandy's husband owns and operates a home improvement business, where she worked as office manager. The skills and experience that Brandy has developed throughout the years, have transferred to her work at Searcy Realty & Auctions.
Brandy looks forward to getting to know you and your individual real estate needs, as well as serving you and your family - giving you the special attention you deserve!